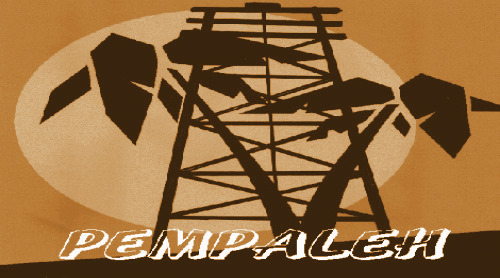 FOR ALL OUR CHILDREN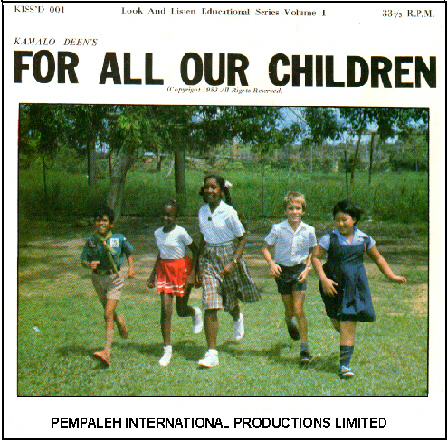 "FOR ALL OUR CHILDREN" is a collection of original Trinidad and Tobago songs and stories written and produced by Kamalo Deen. It was presented as a package containing a book, with all items in large easy to read print accompanied by full colour illustrations, and a recorded version of the book on a small 331/3 rpm album.
The package was successfully distributed by The National Scouts Association of Trinidad and Tobago. One if its song's "The Patriots Song", arranged and performed by George Victory, was chosen by The National Days and Festivals Committee as its theme song for the 21st Anniversary of T&T's Independence celebration.
Numerous Trini school teachers, based in foreign countries, indicated to us that they found this package very useful as a tool to introduce their students to Caribbean literature, music and customs.
The area of Caribbean children's literature is one we intend to develop further.
Stay Tuned!!