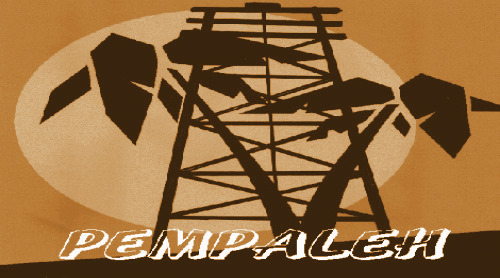 THE PANMAN
"THE PANMAN" tells the story of a brilliant and talented young man, raised in the lap of luxury, who is deeply troubled that despite his many achievements he can't seem to find a sense of focus in his life. His growing frustration eventually forces him to abandon the security of his home and his family in search of a true direction to which he can devote his life. This he eventually finds in the pan, the wonderful musical instrument of Trinidad and Tobago.
The Reviews
"Thank you for showing "THE PANMAN" in Santa Monica. The turnout was awesome and the response was overwhelming..." - Cutie Trini
"T&T's budding movie industry moves a step forward with the local production "THE PANMAN" ....a young man's joyful and at times painful journey of self discovery." - Robin Morais - SHOWTIME
"There is an easy mixing of the races...."THE PANMAN" successfully mirrors the confusion of a young person graduating from school and finding that he really has no focus....The movie says strongly that we each need to find our own direction." - Aneka Roberts Griffith - SPOTLIGHT
"Seeks to define us as Trinidadians...." - TRINIDAD EXPRESS
"Pempaleh International Productions can surely be proud of this achievement....Kamalo Deen has created something for the entire family...." - Natalie Chow - TRINIDAD GUARDIAN
"THE PANMAN' is not only about beating pan, there are a lot of powerful virtues and themes echoed and these should not be ignored...." - Michelle Eng Leang - SPOTLIGHT
"....shows a panman struggling with himself and his love for the instrument...." - L.P. Gordon - NEWSDAY
"....so moving it pulls at your heart....Deen has captured a mood of sadness, longing and loving....make this movie a must!" - Eddy Odingi - INDEPENDENT
"The performance of the local actors was laudable...." - Senator Elizabeth Mannette
"....it's about Trinidad and appreciating all things Trinidadian...." - Lynn Patrice Ochoa - VOX
"....a story that is consistently colourful, appealing in its earthiness and generous in its intent....epitomises the entrepreneurial spirit of the artist....the plot is urged on through the serene power of a scintillating soundtrack. "THE PANMAN" is certainly ground breaking cinema....highly recommended for all...." - Reynold Bassant - TRINIDAD GUARDIAN
"This movie is worth seeing...."THE PANMAN" is your perfect family movie....a gifted young man at the crossroad of his life between teenager and manhood....Pempaleh should feel proud of this effort...."THE PANMAN" is a must see event!" -
Peter Ray Blood - PULSE
"....evokes strong feelings that endure after the closing credits." - Linda Branch - NY CARIBBEAT
"This is a movie not to be missed!!....the Caribbean community is blessed with "THE PANMAN", the inspiring work by Kamalo Deen...." - THE ATLANTA CARIBBEAN EXPRESS

"....a touching family film." - NEW YORK DAILY NEWS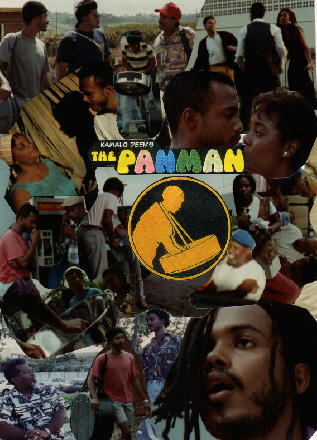 Some Audience Comments
"Thanks for a wonderful evening. Everyone enjoyed "THE PANMAN". Best wishes as you continue your good work." -
Desiree Joseph - Swarthmore College, PA.
"A special thanks for your Caribbean vision...." - Carlton Heywood - Clarkston, Georgia
"I enjoyed "THE PANMAN" thoroughly. I wish you continued success with this and any others to follow." - Douglas Barzey - Atlanta, Georgia
"Great show!! I can't wait to see it again! Keep me up to date." - Shane - New Jersey
"Your diligence, insight and pioneering spirit is paying off. You are blazing a trail that others like myself hope to one day follow. Keep up the good work!" - Ryan Saunders - Temple U., Philadephia
"Saw "THE PANMAN" yesterday. It was great!! It truly reminds us of what filmmaking is all about, a story with a message." - Sabra - Senegal, Africa
"Congratulations on a truly wonderful film! I saw "THE PANMAN" yesterday and enjoyed each moment. The film celebrates T&T culture, pan music and the quest for creative fulfillment in a magnificent way...."THE PANMAN" is a must see!!....It should become a cult film which is shown frequently throughout the years....A quality contribution to our culture!! -
Linda Cousins - Project Victory 1 - Brooklyn, New York
"I thoroughly enjoyed viewing "THE PANMAN" at the T&T embassy in Washington DC." - Prof. Michael Alleyne -
George Washington U., Washington DC
"A good show!! My wife and I enjoyed ourselves. It made us proud. We hope you will make more films like this." -
Bert Moore - New Jersey
"Now that I've seen it, I'd like very much to use "THE PANMAN" for The African Literature Association at the University of Kansas." - Prof. Arthur Drayton - University of Kansas
"Accept my admiration for being a great ambassador. What you're doing with "THE PANMAN" is commendable." -
Roberto Shanghai
"I have to say that seeing "THE PANMAN" reiterates everything that is positive and good about being a Trini....I thank Pempaleh International Productions for producing such a positive piece of work on our heritage....Keep up the good work!!" - Monique Ramdhan - Pres. Carleton T&T Society - Ottawa, Canada
"Congratulations on"THE PANMAN's" success and on promoting our culture in such an exciting and enjoyable way....Please keep us informed about the progress of this outstanding accomplishment." - Ronald - Tampa, Florida
"I thoroughly enjoyed your movie"THE PANMAN" at The Tabernacle last week. I can't begin to express how homesick it made me and how proud I felt of my heritage." - Conroy Joseph - London, UK