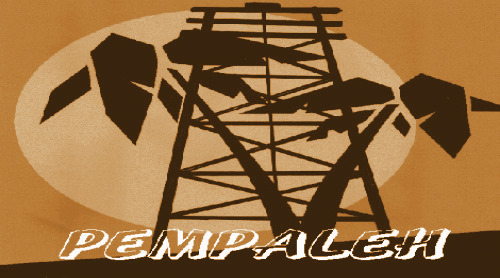 CURRY CASCADOO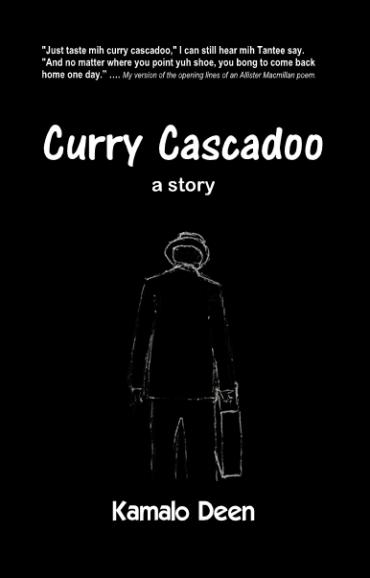 "Curry Cascadoo" tells the story of a tragic period in the life of a Caribbean immigrant to New York. Troubled by loneliness, failing health and a longing for life as he remembers it in his native Trinidad, he struggles desperately to complete work on a novel he'd been writing for many years. As he stumbles towards his ultimate goal, he's haunted by memories of past relationships and thoughts about the true significance of his life.
The story is told in the form of letters, poetry and recollections. "Curry Cascadoo" combines strong feelings of joy and suffering, love and loneliness, nostalgia and doom and provides compelling storytelling throughout.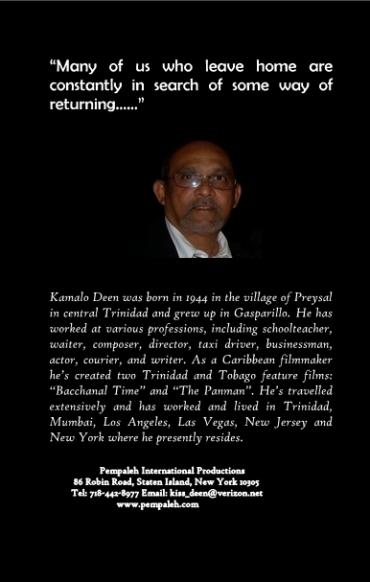 Praise for Curry Cascadoo
"….. an excellent read…. such an outstanding book….. a job well done…..The book brought tears to my eyes…."
Sonny Blacks: Artistic Director, Commonwealth Arts & Cultural Foundation - London, U K.
****
"I thoroughly enjoyed Curry Cascadoo. …..I liked the combination of standard and non-standard (Trini) English…..each episode read like a short story in its own right…. nostalgia for the homeland struck a very responsive chord, and the easy flow of the text should appeal to all….. The eventual reconciliation is well done…. inspiring work."
Keith Q Warner: Author of several books and Professor Emeritus of French and Caribbean Studies at George Mason University,Fairfax, Virginia
****
"Every page of this book vibrates with a deep love and longing for the islands, Trinidad to be specific....through his writing, we are taken on a heart-rending ride of pathos and joy....With marvelous restraint, through poetic reflections and recollections of youth, the author helps us to gradually realize the voice's impending tragic end."
Tony Hall: Playwright, Producer, Director, and Co-Founder of Lordstreet Theatre Company
****
"This story is written in an easy almost seductive style…. excellent use of language… extended sentences utilized with maximum effect… Poetry and prose offer a most intriguing format which demonstrates the writer's creative versatility…A most enjoyable read!"
Indra Ribeiro: Image Consultant, Former External Advice Columnist with the Trinidad Express Newspapers, PRO of the United Nations Association of Trinidad & Tobago

****

"I love the multi-layered nature of the story and the way the apparently disparate pieces come together as the story progresses….. I liked the prose pieces, and the musical and lyrical flow of the pieces written in Trini dialect…"
Nazru Deen: Retired Superintendent of Education, Ottawa District School Board, Canada.

****

"I thoroughly enjoyed Curry Cascadoo …..brought back memories of long ago….An important lesson for all of us."
Dianne Phillips: Manager, WACK 90.1 FM-Radio, San Fernando, Trinidad.
****

"The Trini reminiscences are explosive and joyful…Words and images tumbling over one another in a truly musical and celebratory mix, rich with the author's love of his homeland…..The New York passages are claustrophobic and tight, morbidly final and heartbreaking…."
James Whitmore: Actor/ Director, Hollywood, California
****

"This little book packs a powerful punch! The style is unique. The prose is simple and direct. The poetry is beautiful …provides compelling storytelling throughout. I was particularly struck by the end which, although tragic, still managed to convey a sense of hope and reconciliation. ….certainly a book for everyone!!"
Ingrid Barclay John-Baptiste, President Trinidad & Tobago Ottawa Association, Host of Caribbean Calender on Rogers Television
****

"….. interesting reading….the use of dialect gives the book a nice flavor…. the poetry was beautiful! Really well written…I have enjoyed reading this book."
Waheeda Deen: National Library & Information System Authority of Trinidad & Tobago. (NALIS).
****

"I quite like the format and the mixture of poetry and prose .... The themes of emptiness, loneliness, displacement, disappointment come through very well…. The interplay between time and place was quite skillful….. A good read that takes the reader on an introspective journey about his/her own life, dreams, desires, passions and begs one to consider the question: what have I done with my life."
Joanne Haynes: CEO of Pepperpot Productions, Educator and Author of "Walking" and the award winning"Sapotee Soil"
****

"....Very enjoyable reading…. brings back a lot of memories about growing up in the Caribbean..."
Milton Zaiffdeen: Operations Lead, Shell Oil Company, Edmonton, Alberta, Canada.

****


"An intriguing read, the way the author blends the local dialect in ...creates 'a nice callaloo' … an enjoyable trip down memory lane…. One can just close ones eyes and travel back in time."
Dr. Safeeya Mohammed- Bhagan: Paediatric Medical Doctor
****
"…a virtual novel on a Trinidad past…..the stories would make very good storytelling performances …..vivid, tactile and delicious."
Rhoma Spencer: Artistic Director Theatre Archipelago – Toronto, Canada
****
" I love Curry Cascadoo. The experiences are uniquely similar to mine and written as if just for me….. great beginning, compelling middle and a surprising yet dynamic end."
Michael Jobe: Consultant and Advisor at Georgetown and Emory Universities in the US and to Community Groups and Government Ministries in Trinidad & Tobago.

****

"Very nice and easy read ….provoked memories for those of us who have migrated from the Caribbean to metropolitan cities …..I rather enjoyed this pleasant walk down memory lane."
Hazra Ali: CEO of New Hope & Beyond Inc. and Community Activist; Brooklyn, New York.
****

"…Kamalo Deen takes the reader on a beautiful journey….. Both his story writing and his poems take on a melodic tone that makes for delightful reading….. his love for his homeland is conveyed throughout."
Diana Zaiffdeen: T&T Compatriot and Single Parent who, against tremendous odds, successfully raised two highly professional sons. Edmonton, Alberta, Canada

****

"I felt like it was my story.......being alone and missing families back home during seasons of celebration are experiences that many of us should share.......it will certainly touch the lives of many ......Your 'cascadoo' is really sweet!... One will surely come back for more!"
Nana Mensah Abrampa 1 (Lynton Raphael): Nkosuohene of Yamfo in Brong Ahafo Region of Ghana. Member of the African Mobilisation Committee. Founding member of Sonatas Steel Orchestraof NY. Taught at Universities in NYC and Ghana.
****